Icy Morning Paddle *PIC*
I got out fairly early for a paddle this morning. There was a slight skim of ice, but it was easy to break through.
The local family of swans felt a little constrained in their motion but eventually made it out beyond the ice.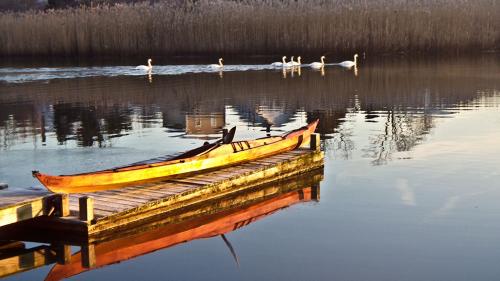 There was some mist rising out of the open water. Two mallards looked out over the top of the mist as I approached.

The open water beyond the bridge was smooth with a little bit of mist rising.

There are a couple loons in the area beyond the old causeway who don't seem to afraid of the occasional kayaker.

On the way home I went back up the path I broke through the ice on the way out.

Messages In This Thread
Icy Morning Paddle *PIC*