Re: Other: Disaster *PIC*
Helloo, yes, this boat races in traditional category.
Only 1 square meter of fiberglass is allowed to be used for repairs or modifications of any kind.
This this was the so called "perfect" boat so 8 years or so ago, forms where taken , a mold was built and now there are about 20 strip and glass boats that are literal carbon copies of the Injusto (the boats name).
Here I attach a picture of one of the open category race starts, most boats look exactly like the one that broke, the plan right now is that because the mold exists, we collected every single piece and its going back into the mold, fit everything the best way possible, and see how we continue from there. Will send updates on the process.
This is Incognito, Injustos twin (strip built)
Race start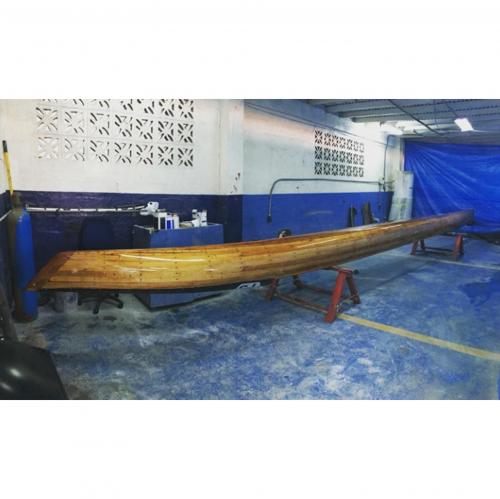 Another sibling, fresh clear. (Nossa Victoria in the race picture)